Join HERC this fall for a series of free, virtual book talks. All programs will take place live online at Facebook.com/HERCmilwaukee
Remember, you can still view these virtual programs on HERC's Facebook page even if you don't subscribe to Facebook. Check out this step-by-step guide to watching with us live!
A Virtual Book Talk with Holocaust Survivors Drs. Mark Olsky & Hana Berger Moran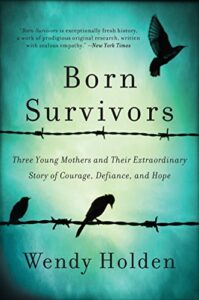 Thursday, September 10, 2020 at 7pm CDT
In 1944 three young women were torn from their husbands in eastern Europe. With their families killed by the Nazis, these young wives were determined to hold on to all they had left – their lives and those of their unborn babies. Against all odds, the three mothers and their newborns survived their treacherous journey to freedom.
Join Holocaust Survivors, Drs. Hana Berger Moran and Wisconsin local Mark Olsky, as they discuss their mothers' harrowing experiences during the Holocaust as told in the book "Born Survivors." The interview and Q&A session will be conducted by Mr. Jerry Huffman, an Emmy-Award winning television journalist and Wisconsin native. Mr. Huffman worked in Milwaukee for close to a decade at WISN-TV as well as FOX6. His father, Paul, was a tank driver in the 4th Armored Division and helped liberate multiple camps in the closing days of the war.
Registration is encouraged, but NOT REQUIRED to attend this free event. With registration you could win a free copy of the book "Born Survivors."
Click here to purchase the book from Boswell Book Company. Curbside pick-up or delivery available.
Co-Sponsor: Boswell Book Company
A Virtual Book Talk with Author Martin Goldsmith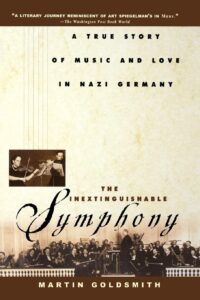 Sunday, October 18, 2020 at 2pm CDT
In the spring of 1933, more than 8,000 Jewish musicians, actors, and other artists were expelled from their positions with German orchestras, opera companies, and theater groups. Later that year, the Jüdische Kulturbund, or Jewish Culture Association, was created to allow Jewish artists to perform for Jewish audiences. A poignant testament to the enduring vitality of music and love even in the harshest times, The Inextinguishable Symphony gives us a compelling look at an important piece of Holocaust history that has gone largely untold.
Join Martin Goldsmith, author of  "The Inextinguishable Symphony: A True Story of Music and Love in Nazi Germany," as he discusses his parents' experiences during the Holocaust. 
Co-Sponsor: Congregation Emanu El B'ne Jeshurun
More information coming soon…
A Virtual Book Talk with Author Peter Hayes Ph.D.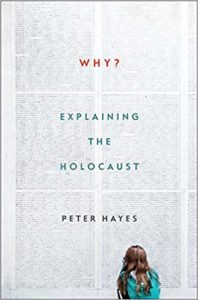 Wednesday, November 18, 2020 at 12pm CST
Despite the outpouring of books, movies, museums, memorials, and courses devoted to the Holocaust, a coherent explanation of why such ghastly carnage erupted from the heart of civilized Europe in the 20th century still seems elusive even 70 years later. World-renowned Holocaust historian and professor Peter Hayes brings a wealth of scholarly research and experience to bear on conventional, popular views of the history, challenging some of the most prominent recent interpretations.
More information coming soon…
A Virtual Book Talk with Author Meryl Ain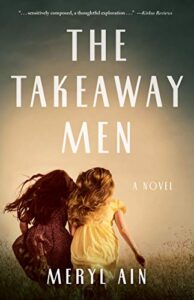 Tuesday, December 8, 2020 at 7pm CST
With the cloud of the Holocaust still looming over them, twin sisters Bronka and Johanna Lubinski and their parents arrive in the US from a Displaced Persons Camp. In the years after World War II, they experience the difficulties of adjusting to American culture as well as the burgeoning fear of the Cold War. Years later, the discovery of a former Nazi hiding in their community brings the Holocaust out of the shadows. As the girls get older, they start to wonder about their parents' pasts, and they begin to demand answers. But it soon becomes clear that those memories will be more difficult and painful to uncover than they could have anticipated. Poignant and haunting, The Takeaway Menexplores the impact of immigration, identity, prejudice, secrets, and lies on parents and children in mid-twentieth-century America.
More information coming soon…