To assist you in the complex endeavor of teaching the Holocaust, we have created Materials Trunks, which include everything you need to teach a unit on the Holocaust for Middle and High School students.  Each trunk will be loaned to schools for 3 weeks (or more upon request depending on availability). A contract between the school and the Holocaust Education Resource Center will be signed by the teacher.  To reserve a Materials Trunk for your classroom contact us at HERC@MilwaukeeJewish.org.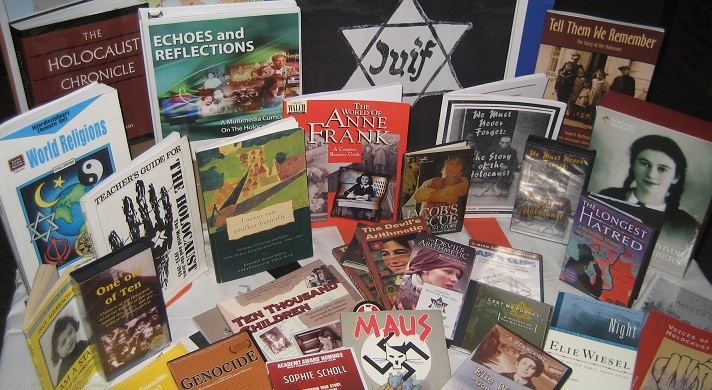 Trunks Include:
Teacher resources
Student textbooks
Maps & Posters
DVDs
Personal narratives
List of Websites
Complete "Echoes & Reflections" curriculum
View Middle School Holocaust Materials Trunk inventory.
View High School Holocaust Materials Trunk inventory.
*A $50.00 refundable deposit is required prior to borrowing the trunk