The Nathan and Esther Pelz Holocaust Education Resource Center hosts a number of teacher training opportunities throughout the year.  It strives to provide the education, tools, and resources necessary for Wisconsin educators to enter the classroom prepared to teach difficult topics related to the Holocaust.  To learn more about any of these opportunities contact us at SamG@MilwaukeeJewish.org.
Upcoming Teacher Training
Holocaust Education Week- "Understanding the Radicalization of Youth"– January 25th – 29th on Zoom with registration required.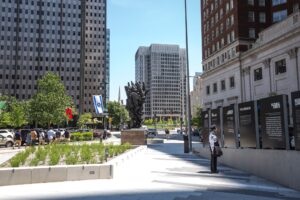 "Americans and the Holocaust" – March 8th, 9th & 11th on Zoom with registration required.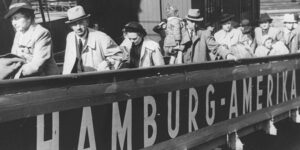 Past Trainings
"Confronting the Oldest Hatred: A Day of Professional Learning for Teaching the Holocaust in a Catholic Setting"
Thursday, October 4, 2018 at the Harry & Rose Samson Family Jewish Community Center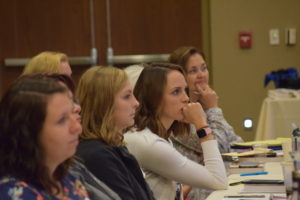 "Tragedy & Testimony: A Day of Learning for Teachers"
Sunday, April 8, 2018 at Lakeland University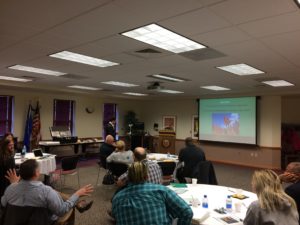 "A Multi-Generational Approach to Holocaust and Social Justice Education"
Monday, July 31 – Saturday, August 5, 2017 at Harry & Rose Samson Family Jewish Community Center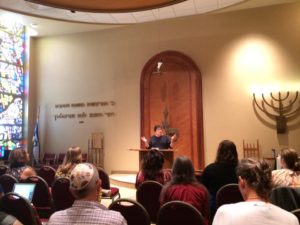 "Holocaust By Bullets: A Workshop for Middle & High School Teachers"
March 2017 at Jewish Museum Milwaukee

"Teaching Diversity through the Lens of the Holocaust: A Workshop for Middle & High School Teachers"
February 2016 at University of Wisconsin Milwaukee
March 2016 at University of Wisconsin Oshkosh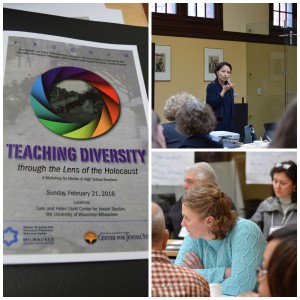 "The Slippery Slope of Racism and Hatred: Understanding the Nazi Propaganda Machine, A Workshop for Middle & High School Teachers"
March 2015 at University of Wisconsin Oshkosh