The Nathan and Esther Pelz Holocaust Education Resource Center hosts a number of teacher training opportunities throughout the year.  It strives to provide the education, tools, and resources necessary for Wisconsin educators to enter the classroom prepared to teach difficult topics related to the Holocaust.  To learn more about any of these opportunities contact us at HERC@MilwaukeeJewish.org.
 Upcoming Teacher Training
Holocaust By Bullets: A Workshop for Middle & High School Teachers
Sunday, March 26, 2017
10am-4pm
Jewish Museum Milwaukee
1360 N Prospect Ave – Milwaukee
Join us for a compelling workshop designated for Wisconsin middle and high school teachers, that studies the distinct features of the Holocaust in the Nazi-occupied Soviet territories.  Acclaimed historian Dr. Waitman Beorn, author of "Marching into Darkness: The Wehrmacht and the Holocaust in Belarus," will be leading this exploration of mass shooting operations, carried out by the Nazis, before the implementation of the Final Solution.  The workshop constitutes a great introduction to the Holocaust By Bullets exhibit.
FREE and includes lunch and a complimentary copy of "Holocaust By Bullets: A Priest's Journey to Uncover the Truth Behind the Murder of 1.5 Million Jews"
RSVP to Brittany Hager McNeely at 414-963-2714 or BrittanyH@MilwaukeeJewish.org
Past Teacher Trainings
"Teaching Diversity through the Lens of the Holocaust: A Workshop for Middle & High School Teachers"
February 21, 2016 at University of Wisconsin Milwaukee
March 21, 2016 at University of Wisconsin Oshkosh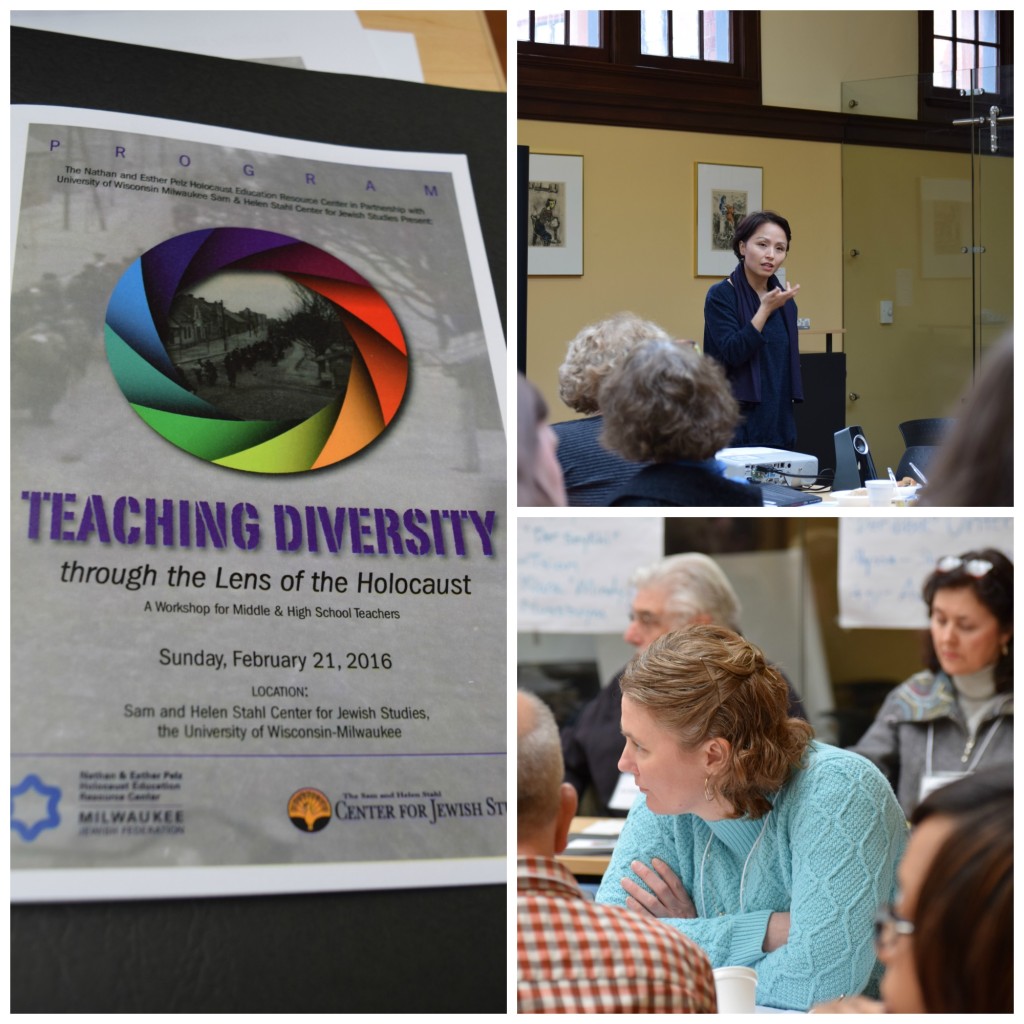 "The Slippery Slope of Racism and Hatred: Understanding the Nazi Propaganda Machine, A Workshop for Middle & High School Teachers"
March 2015 at University of Wisconsin Oshkosh