Breaking Hate: Confronting the New Culture of Extremism with Christian Picciolini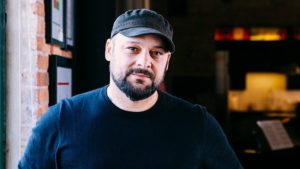 Join us for this short, special talk with author Christian Picciolini on HERC's Facebook Page. Picciolini's latest book Breaking Hate is both the inside story of how extremists lure the unwitting to their causes and a guide for how everyday Americans can win them-and our civil democracy-back.
Book for sale at Boswell Book Company.
Co-Sponsors:
Boswell Book Company
Nathan and Esther Pelz Holocaust Education Resource Center (HERC)