From the Holocaust to Outer Space: The Story of the Ramon Family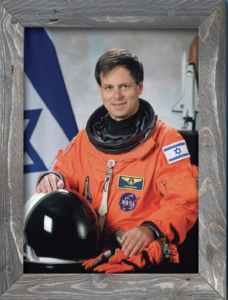 Sponsored by the Nina & Sidney Widell Fund, the Jewish Home Care Center, in partnership with the Nathan and Esther Pelz Holocaust Education Research Center, invites you to hear the incredible story of the Ramon family from Auschwitz to outer space featuring the life of Ilan Ramon – Israel's first astronaut.
Discover the powerful story of one family's struggle for hope and overcoming the destruction of the Holocaust by building excellence presented by David Bitan, history educator and former community ambassador for the Phoenix Jewish Federation.
For more information and to RSVP, visit ovation.org/foundation/ramon or email mpowell@ovation.org.