HERC Impacts the World honoring Betty Chrustowski & Dr. Richard Lux
Join us for a special evening as we honor Betty Chrustowski & Dr. Richard Lux for their dedication to HERC and our community.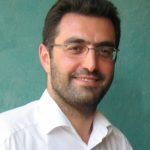 Keynote Speaker: Maziar Bahari is an Iranian Canadian journalist and filmmaker and the subject of the film Rosewater by Jon Stewart. Bahari was a reporter for Newsweek from 1998 to 2011, largely working in Tehran; but in 2009, after reporting on the Iran presidential election crisis, Bahari was jailed for 118 days in solitary confinement in Tehran's Evin Prison.  He was released after a successful international campaign and wrote a book about his incarceration, Then They Came for Me. Bahari has produced documentaries and news reports for broadcasters around the world, including The Voyage of the St. Louis in 1994.  Bahari has spoken about his experience at a number of venues nationwide, including the United States Holocaust Memorial Museum, the American Jewish Committee, Pennsylvania State University, and Duke University.
Individual tickets are $125 each and include dinner (dietary laws observed), parking (valet available), and keynote speaker.
Questions? Contact Brittany Hager McNeely at 414-963-2714 or BrittanyH@MilwaukeeJewish.org
EVENT IS SOLD OUT.
Wisconsin Country Club
6200 West Good Hope Road