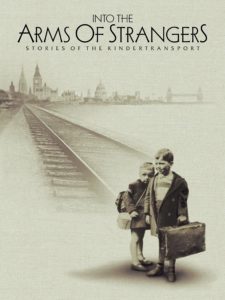 For nine months prior to the outbreak of World War II, in an unprecedented act of mercy, Great Britain conducted an extraordinary rescue mission known as the Kindertransport. Ten thousand Jewish and other children were transported from their homes in Germany, Austria, Czechoslovakia, and Poland and placed into British foster homes and hostels, expecting eventually to be reunited with their parents.The majority of the children never saw their families again. The film tells this unique story through the firsthand accounts of 12 of the children who were rescued, as well as a parent, a foster parent, and two rescuers. Their recollections are interwoven into a compelling chronological narrative and illustrated by rare archival footage, photographs, and personal artifacts.The result is a hopeful and human portrait of an unusual and edifying historical event.
For more information contact HERC at 414-963-2710.
Free and open to the public.
Generously Sponsored By:
Drs. Susan & Paul Bernstein
Dr. Melissa Chudnow & John Yopps
Suzy B. Ettinger
Matthew & Miriam Fleming
Julie Gorens-Winston & Dr. James Winston
Steve & Mardee Gruen
Co-Sponsors:
Friends of The Wiener Holocaust Library
Harry & Rose Samson Family JCC
Nathan and Esther Pelz Holocaust Education Resource Center (HERC)
The Wiener Holocaust Library