Korczak, Film & Talk-Back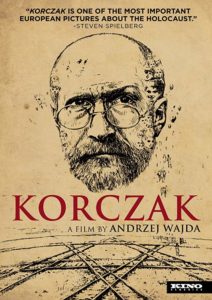 Idealistic pediatrician Janusz Korczak (Wojtek Pszoniak) opens a makeshift orphanage in an abandoned school in Warsaw's Jewish ghetto during World War II, soon providing shelter to over 200 children whose parents were either killed or sent to concentration camps. Korczak does his best to protect his innocent charges from the collapse of law and order that's happening in the streets outside, resisting calls to save himself while hoping the Nazis will spare the orphans from the camps. Talk-back led by Dr. Rachel Baum.
Free and open to the public.
For more information contact Laurie Herman at 414-967-8212 or LHerman@JCCMilwaukee.org
Co-Sponsor:
Harry & Rose Samson Family JCC
Community Hall at Harry & Rose Samson Family JCC
6255 N. Santa Monica Blvd.