Meet the Author Ronald Balson
Eli's Promise is a masterful work of historical fiction spanning three eras–Nazi-occupied Poland, the American Zone of post-war Germany, and Chicago at the height of the Vietnam War. Award-winning author Ronald H. Balson explores the human cost of war, the mixed blessings of survival, and the enduring strength of family bonds.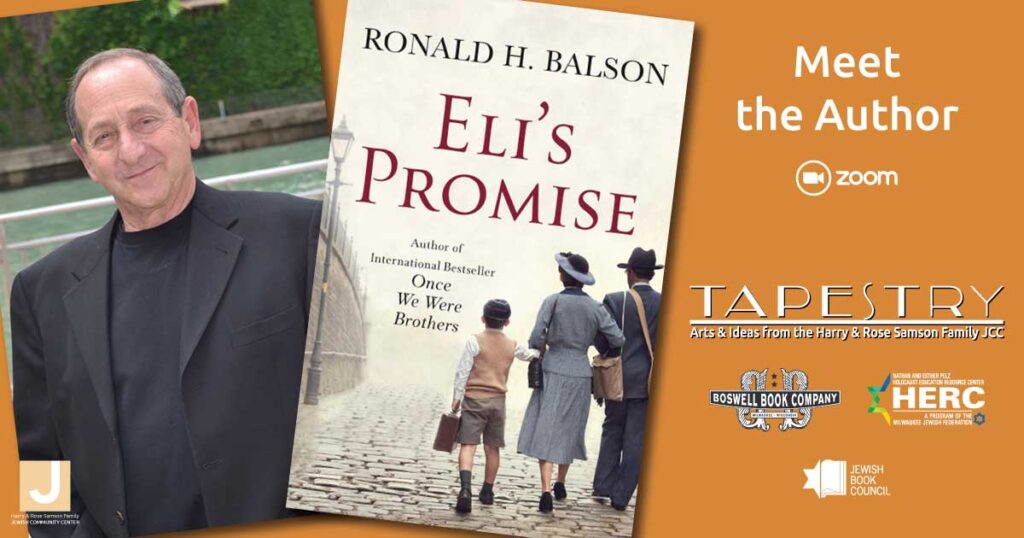 HERC's Executive Director Samantha Abramson will be moderating the virtual Q&A after the presentation.
This online Tapestry program event through the Harry & Rose Family Jewish Community Center is free and open to the public with advanced registration:
https://www.jccmilwaukee.org/arts-ideas/winter-author-events/
In partnership with Harry & Rose Samson Family Jewish Community Center, Nathan & Esther Pelz Holocaust Education Resource Center (HERC), Boswell Book Company, and Jewish Book Council.