(Student and Family Event) The Light of Days: The Untold Story of Women Resistance Fighters in Hitler's Ghettos
with author Judy Batalion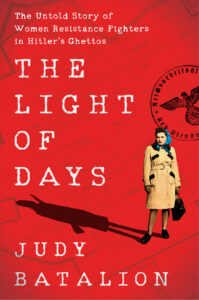 Join us for this in-person student and family event with author Judy Batalion as she discusses her book, The Light of Days, at 10 a.m. on Sunday, March 6th. 
More details to follow.
This program is in partnership with the Nathan and Esther Pelz Holocaust Education Resource Center and Congregation Shalom.
Shop locally for a copy of The Light of Days at Boswell Book Company