Navigating the Holocaust: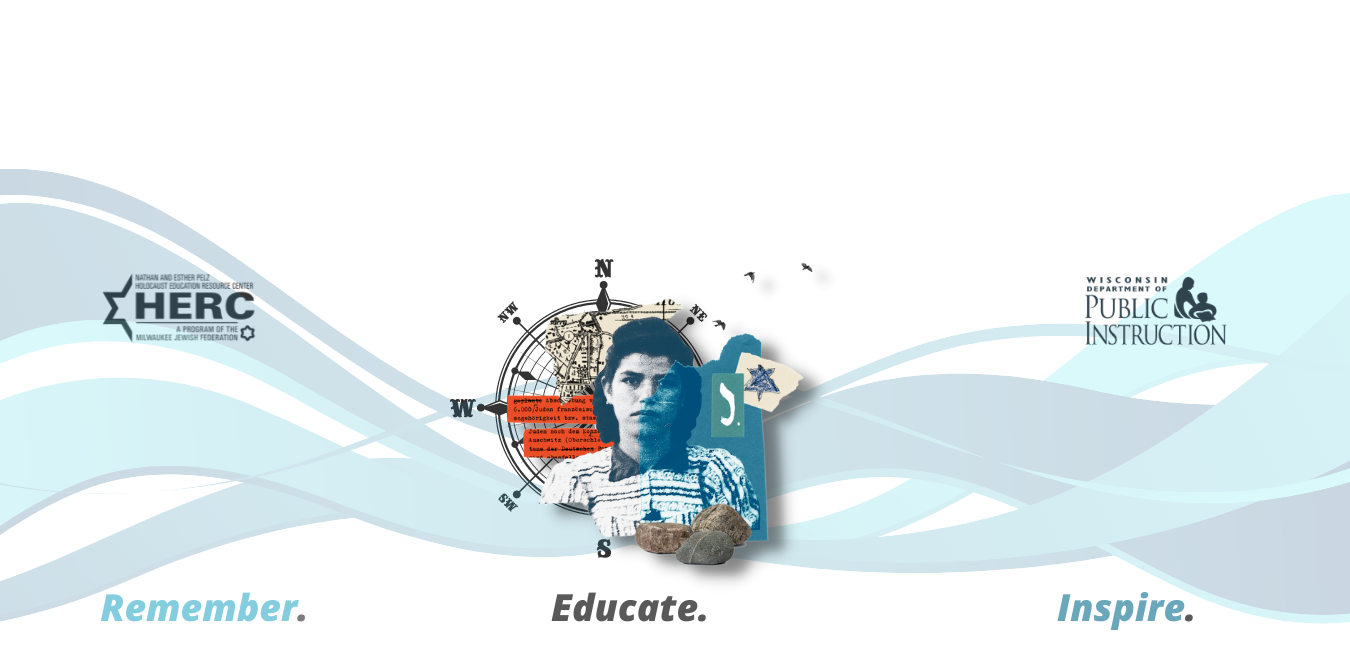 Your Compass to Holocaust Education in Wisconsin
Monday, July 12 – 10 am – 3:30 pm
Tuesday, July 13 – 9:45 am – 4:30 pm
Wednesday, July 14 – 10 am – 2:30 pm
Thursday, July 15 – 10:30 am – 3:30 pm
Friday, July 16 – 10 am – 3 pm
A free virtual workshop for Wisconsin educators, designed and led by experts who will help you teach about the Holocaust and other genocides in the classroom. Hosted by the Nathan & Esther Pelz Holocaust Education Resource Center in partnership with the Wisconsin Department of Public Instruction.
Topics include, but are not limited to; understanding the new Holocaust education mandate and the resources available to support educators; best practices for teaching about the Holocaust; and specific content explorations around the history of the Holocaust, Nazism and propaganda, the American responses to the Holocaust, the study of other genocides, and contemporary antisemitism.
Featured Speakers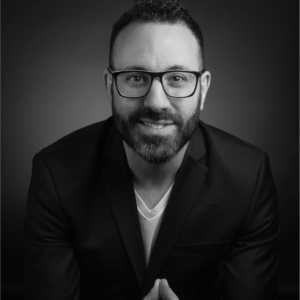 Danny M. Cohen, Ph. D. is a learning scientist, education designer, and fiction writer. A distinguished professor of instruction at Northwestern University in the School of Education and Social Policy and The Crown Family Center for Jewish and Israel Studies, Danny specializes in Holocaust memory and the design of human rights education. He is the founder of the nonprofit Unsilence and the author of academic articles and works of fiction, including the short story DEAD ENDS, the choose-your-own-pathway mystery THE 19TH WINDOW, and the historical novel TRAIN, which was selected as the inaugural text of the national Teacher Fellows Program of the United States Holocaust Memorial Museum. Danny is co-chair of the Illinois Holocaust and Genocide Commission, and was a faculty fellow of the Auschwitz Jewish Center and a member of the editorial advisory board for the academic journal The Holocaust in History and Memory. Originally from London, Danny is also a Chicago-based singer-songwriter and a member of the folk-rock band They Won't Win.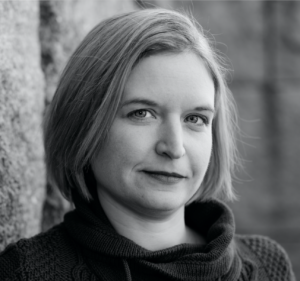 Rebecca Erbelding has been a historian, curator, and archivist at the US Holocaust Memorial Museum for the past eighteen years, and served as the lead historian on the Museum's special exhibition, Americans and the Holocaust. She holds a PhD in American history from George Mason University and is the author of Rescue Board: The Untold Story of America's Efforts to Save the Jews of Europe (Doubleday, 2018), which won the National Jewish Book Award for excellence in writing based on archival research.
Natasha Uwimanzi joined Aegis Trust in 2014 to aid in the expansion of Aegis beyond the borders of Rwanda. During her tenure with Aegis, she has coordinated projects both for South Sudan and in Kenya notably the South Sudanese intergenerational Dialogue Exchange programs and The Champions Walk for Peace in Kenya. She has forged relationships for Aegis with other stakeholders in Kenya including INGOs, local NGOs, private sector, foreign missions and the government. She is now responsible for coordinating multi-day learning and remembrance tours as part of the Champion Humanity program, a peace education program based on interactive methodology, where participants learn by doing. These programs, available to students and teachers both in Rwanda and internationally, teach about the history of the genocide in Rwanda and post-genocide reconciliation and peacebuilding.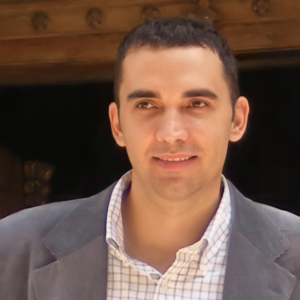 Ștefan Cristian Ionescu is currently a Theodore Zev and Alice R. Weiss-Holocaust Educational Foundation Visiting Associate Professor in Holocaust Studies at Northwestern University. He is the author of several book chapters and articles in such journals as Holocaust and Genocide Studies, Nationalities Papers: A Journal of Ethnicity and Nationalism, Journal of Genocide Research, Holocaust Studies: A Journal of History and Culture, Yad Vashem Studies, Journal of Romanian Studies, and Culture and Psychology. Ionescu's book, entitled "Jewish Resistance to Romanianization: 1940-1944," was published by Palgrave Macmillan in 2015.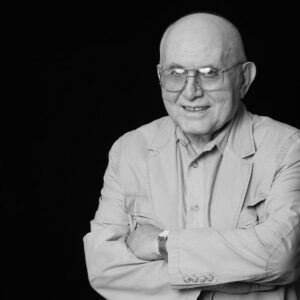 Pinchas Gutter was born in Lódz, Poland on July 21, 1932. His parents were winemakers, until the war reached Lódz when Pinchas was 8. Just three weeks after the Nazi occupation of Lódz, Pinchas' father was nearly beaten to death. The family fled to meet Pinchas' aunt in Warsaw. There, they were held in the Warsaw Ghetto, where they remained through the Warsaw Ghetto Uprising of April 19, 1943. Prior to the uprising, Pinchas' father had a bunker constructed to hide the Gutter family. They were discovered and sent to Majdanek concentration camp. In Majdanek, Pinchas' parents and twin sister perished. Pinchas was selected for forced labor in Skarzysko Kamienna camp, then for work at Tschenstochau-Raków camp, and was after that transferred to Buchenwald in 1944. He continued to survive as a forced laborer in the kitchens of Colditz concentration camp in Germany, but was then sent on a death march toward the Theresienstadt Ghetto in Czechoslovakia. There, he was liberated by the Russian Army on May 8, 1945. After the war, Pinchas went to the United Kingdom, then moved to Paris to live with a cousin. He would later migrate to Israel, where he served in the military. There, he met and married his wife, Dorothy, with whom he moved to South Africa. Pinchas became a successful financier and raised two daughters, Rumi and Tanya, as well as a son, Jan. In 1985, they moved to Toronto, Canada, where Pinchas continued his work as a financier. Today, he is retired, and volunteers as a cantor at his local synagogue.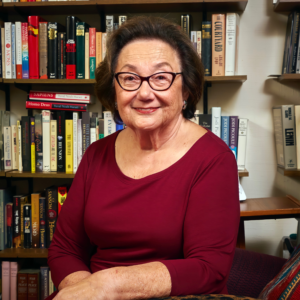 Eva Zaret, born Eva Klein in Budapest, Hungary in 1936 lived through the Holocaust in the Budapest Ghetto. After the war, she regained her health in the Carpathian Mountains with her family. On a trip into the city, her family was caught in the outbreak of the Hungarian Revolution, which she and her husband escaped on foot, eventually coming to the United States. Over the years, Eva has shared her story with countless students and adults throughout Wisconsin and most recently shared her story with legislators to help demonstrate the need for mandated Holocaust education in Wisconsin.
Christina Chavarria is a Program Coordinator in the William Levine Family Institute for Holocaust Education at the United States Holocaust Memorial Museum, where she has worked since December 2006. She has represented the Museum in Europe, Latin America, Israel, Japan, and around the United States. Her interests lie in Holocaust literature, engaging new audiences and partners, and studying and disseminating information on the impact and history of the Holocaust in Spain, Latin America, and the US Latinx population. She has forged relationships for the Museum with organizations such as the US Department of Education, National Archives and Records Administration, the US Department of State, museums within the Smithsonian Institution, and Holocaust organizations in Latin America. Christina currently runs the Conference for Holocaust Education Centers and works with 50 Holocaust organizations around the country.
Kelly Watson will begin her 28th year as an 8th grade English teacher at Fishers Junior High in Fishers, Indiana. She is an International Program Coordinator and Curriculum Writer for the Educators' Institute of Human Rights, where she currently leads their work in Cambodia in partnership with the Documentation Center of Cambodia. She is a member of the Museum Teacher Fellowship for the United States Holocaust Memorial Museum, a Master Teacher with the USC Shoah Foundation Institute, and a 2013 participant of the Centropa Summer Academy in Berlin. Kelly has traveled throughout the US and Poland, working with teachers on how to effectively teach about the Holocaust and other genocides. In 2001 she published a collection of testimonies with her students, entitled Indiana Voices of the Holocaust: Teens Talk to Survivors and Liberators, and in 2012 along with colleague Robert Hadley, published an online curriculum for the USC Shoah Foundation called If You Survive, Be a Man: Teaching the 1994 Rwandan Genocide of the Tutsis and an Information Quest on the USC Shoah Foundation's IWitness page about survivor Kizito Kalima. Kelly resides in Noblesville, Indiana with her husband Sean and daughter Eowyn, along with a menagerie of pets named after characters from Shakespeare.