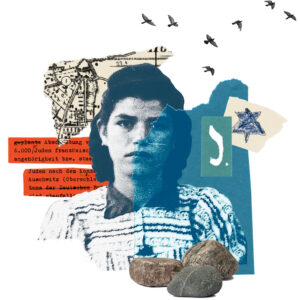 Teach Holocaust is a podcast for educators, providing them with the Why, How, and What to Holocaust education. Why is teaching about the Holocaust important? How can it be done respectfully and with meaning? And lastly, what should I be teaching? It is hosted by Sam Goldberg, Director of Education at the Nathan and Esther Pelz Holocaust Education Resource Center (HERC) in Milwaukee, Wisconsin.  Listen to the podcast here.
Episode 0: Welcome to Teach Holocaust – Trailer
WHY Episode 1: Claims Conference Results
In this brief episode, Sam Goldberg will discuss the results from the Claims Conference U.S. Millennial Holocaust Knowledge and Awareness Survey.
WHY Episode 2: The Relevance
Andrea Bernstein from the Jewish Community Relations Council talks about the rising antisemitism that can be found in Wisconsin, both in schools and the community. 
This episode references a survey published by Echoes & Reflections on the Effects of Holocaust education.
HOW Episode 1: Confronting Conspiracy Theories
Allison Hayden from the Jewish Community Relations Council talks about confronting antisemitic conspiracy theories in the classroom. For additional resources or to learn where to report an incident please visit adl.org, tolerance.org, or hoursagainsthate.com