Dr. Shay Pilnik, Executive Director

Dr. Shay Pilnik is the Executive Director of the Nathan and Esther Pelz Holocaust Education Resource Center in Milwaukee.  He earned his Bachelor's degree from the Hebrew University of Jerusalem, majoring in Comparative Literature and Jewish Thought.  He continued his academic training at McGill University in Montreal, where he graduated with an MA in Jewish Studies, specializing in East European Jewish Culture.  In the fall of 2005,  he began a Ph.D. program at the Jewish Theological Seminary in the field of Modern Jewish Studies.  He defended his doctoral dissertation in the spring of 2013, dealing with the commemoration of the Babi Yar Massacre in Soviet Russian and Yiddish literature.  From 2008-2014, he was an adjunct instructor at the University of Wisconsin-Milwaukee, and the University of Wisconsin-Oshkosh, lecturing on a variety of topics including modern Jewish history, the Holocaust, and the religions of the world.  He joined the HERC team in the summer of 2014.
Contact Shay: ShayP@MilwaukeeJewish.org or 414-963-2719
Brittany R. Hager McNeely, Director of Education & Engagement

Born and raised in the Rocky Mountains of Colorado, Brittany moved to Milwaukee for graduate school in August 2013 after earning her Bachelor's degree from the University of Northern Colorado in History, focusing her coursework on modern European history. During her last two years in Colorado she worked with the Holocaust Memorial Observances of Greeley and Northern Colorado to organize and hold an annual week long commemoration of the Holocaust. Soon after arriving in Milwaukee she began working at the Nathan and Esther Pelz Holocaust Education Resource Center. She is currently pursuing two master's degrees at the University of Wisconsin-Milwaukee: a Master of Library & Information Science as well as a Master of Arts in History, where her historical research focuses on antisemitism in the late nineteenth and early twentieth centuries.
Contact Brittany: BrittanyH@MilwaukeeJewish.org or 414-963-2714
Mary Munson Murphy, Education Consultant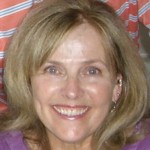 Mary Munson Murphy taught in La Crosse, Wisconsin for over 25 years, teaching about the Holocaust every one of those years.  She was associate director of education for Holocaust Museum Houston in Houston, Texas for four years.   While there she became a Lerner Fellow with the Jewish Foundation of the Righteous and a 2001 graduate of the Holocaust and Jewish Resistance Teacher Program sponsored by the American Gathering of Jewish Holocaust Survivors.  For three years she was a facilitator for the Holocaust Museum Houston Memory Project, a writer's workshop for Holocaust survivors living in the Houston area. She edited The Album: Shadows of Memory, a collection of survivor memoirs and co-edited a second volume for Holocaust Museum Houston.  Since returning to Wisconsin she is the education specialist for the Nathan and Esther Pelz Holocaust Education Resource Center where she presents on the Holocaust, contemporary genocides, getting along issues, and combating bullying.  She recently received the 2009 Gregory P. Wegner Excellence in Holocaust Education Award given by Congregation Sons of Abraham located in her hometown, La Crosse, Wisconsin.  She co-wrote Edie Shafer's memoir of Holocaust survival entitled, Shanghai Deliverance: A Story of Holocaust Survival.
Contact Mary: MaryM@MilwaukeeJewish.org
Sara Sillars, Educator
Sara Sillars is a graduate of Grand Canyon University with a Bachelors Degree in Applied Psychology. In 2011 she began co-writing Edie Shafer's memoir, Shanghai Deliverance, which was self-published in 2014 with Mary Munson Murphy.  She began working part-time for the Nathan and Esther Pelz Holocaust Education Resource Center in 2014.  She is a lifelong learner of the Holocaust and continued her studies recently in Israel at Yad Vashem.
Contact Sara: SaraS@MilwaukeeJewish.org