Brittany Hager McNeely, Director of Operations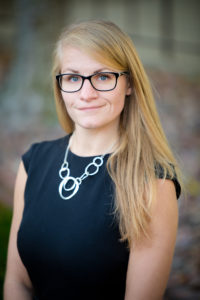 Born and raised in the Rocky Mountains of Colorado, Brittany moved to Milwaukee for graduate school in August 2013 after earning her Bachelor's degree from the University of Northern Colorado in History, focusing her coursework on modern European history. During her last two years in Colorado she volunteered for the Holocaust Memorial Observances of Greeley and Northern Colorado. Soon after arriving in Milwaukee she began working at the Nathan and Esther Pelz Holocaust Education Resource Center. She is currently pursuing two master's degrees at the University of Wisconsin-Milwaukee: a Master of Library & Information Science as well as a Master of Arts in History, where her historical research focuses on antisemitism in the late nineteenth and early twentieth centuries. Brittany recently returned from Israel where she participated in Yad Vashem's 10th International Conference on Holocaust Education.
Contact Brittany: BrittanyH@MilwaukeeJewish.org or 414-963-2714
Kari Altman, Coordinator of Outreach & Public Relations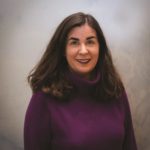 Kari Altman grew up in the Milwaukee area and graduated from University School of Milwaukee.  She became a licensed Wisconsin educator after graduating from the University of Wisconsin – Madison. Throughout the years Kari has taught elementary school students in both public and private schools and currently teaches second grade religious school at Congregation Shalom in Fox Point. A dedicated volunteer and community member, Kari has been happy to serve on a number of boards, including those of Congregation Shalom and the Milwaukee Jewish Free Loan Association, of which she is currently President. Kari also served on the Board of Directors of the Nathan and Esther Pelz Holocaust Education Resource Center (HERC) for three years. As of November 2017 Kari began working for HERC as the Coordinator of Outreach & Public Relations. Kari and her husband Michael, proud parents of Jack and Justin, live in Mequon.
Contact Kari: KariA@MilwaukeeJewish.org or 414-963-2716
Judy O'Hara, Administrative Coordinator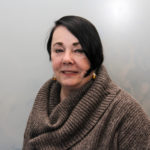 Originally from Northwestern Iowa, Judy has lived in Wisconsin for many years after spending 12 years in the US Marine Corps and the WI Army National Guard.  The military gave Judy the opportunity to visit 17 countries and hopes to visit Israel and Russia in the near future.  Judy enjoys working for HERC and the opportunities it has given her to work with programs that further Holocaust studies.  To round out her life, Judy volunteers at the Ovation Jewish Home Gift Shop and Habitat for Humanity.  In her free time, Judy enjoys learning foreign languages, taking violin lessons, browsing for books, and watching Star Trek: The Original Series.  Life is good – life is happy.
Contact Judy: JudyO@MilwaukeeJewish.org or 414-963-2710
Sara Sillars, Educator
Sara Sillars is a graduate of Grand Canyon University with a Bachelors Degree in Applied Psychology. In 2011 she began co-writing Edie Shafer's memoir, Shanghai Deliverance, which was self-published in 2014 with Mary Munson Murphy.  She began working part-time for the Nathan and Esther Pelz Holocaust Education Resource Center in 2014.  She is a lifelong learner of the Holocaust and continued her studies recently in Israel at Yad Vashem.
Contact Sara: SaraS@MilwaukeeJewish.org