Click here to request a field trip or to learn more about our Field Trip programs contact us at HERC@MilwaukeeJewish.org.
From Ignorance and Fear to Knowledge & Understanding: Jews, Judaism, & the Holocaust (FIF)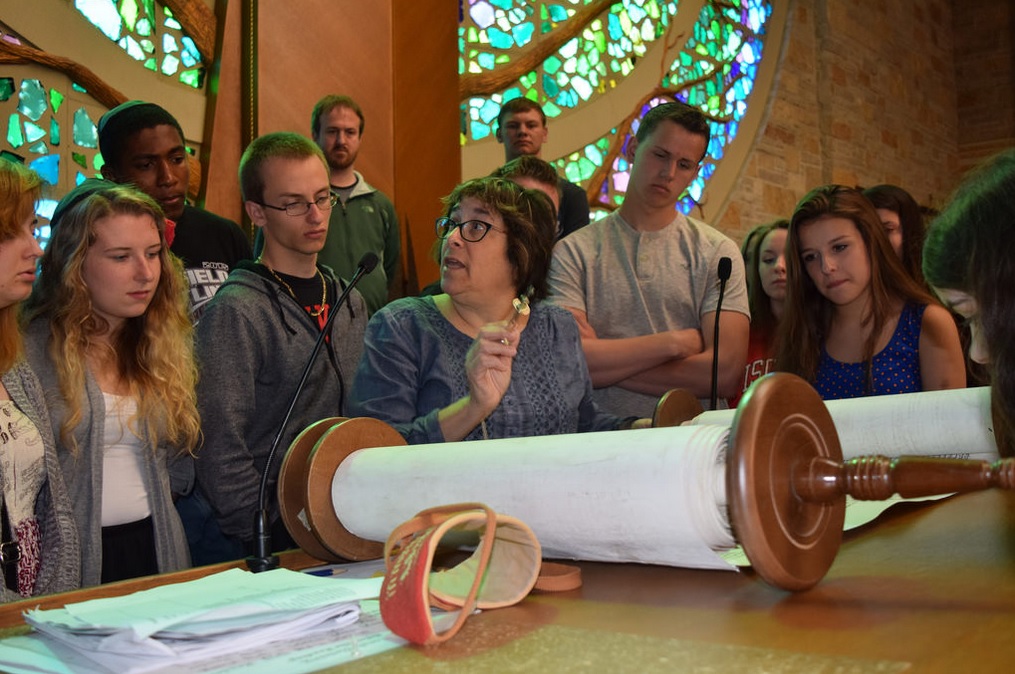 This 3 part program includes:
•  Judaism & the Synagogue
•  History of Antisemitism
•  Personal Holocaust Survivor Testimony
2019-2020 FIF Dates (All programs are held at a Milwaukee area synagogue from 9:30am-12pm)
•  Thursday, March 19, 2020
•  Thursday, April 23, 2020
•  Thursday, May 7, 2020
•  Thursday, May 14, 2020
*A $30 non-refundable deposit to hold your group's reservation is required.
Field Trip to the Jewish Museum Milwaukee

The Girl in the Diary: Searching for Rywka from the Lodz Ghetto (January 24 – May 17, 2020)
In 1945, a Soviet doctor found a school notebook in the liberated Auschwitz-Birkenau Camp. It was a diary written by the teenager Rywka Lipszyc in the Łódź Ghetto between October 1943 and April 1944 — the testament of a Jewish girl who lost her siblings and parents, but never lost hope despite moments of doubt. More than 60 years after its discovery, the diary traveled to the United States to the Holocaust Center of Northern California where Dr. Anita Friedman began the task of trying to locate answers about the notebook and its writer. An international research team was established – all them looking for answers and for Rywka Lipszyc.
Rywka's diary, a moving memoir of life and adolescence in the Łódź Ghetto, is the starting point for this exhibition. Selected passages are supplemented by expert commentary from historians, doctors, psychologists and rabbis. These commentaries help us to understand the context of the times and events Rywka refers to in her diary. The historical and intimate artifacts displayed in the exhibit, including beads, thimbles, and toys, serve as witness to the personal dimensions of the Holocaust.
The story presented in the exhibit is mainly that of women – the women who fought for survival in the Łódź Ghetto, in concentration camps. It is filled with their pain and longing, their fear, their daily battles, their courage. And at its heart, it is the story of a journey in search of Rywka and her fate – a story still being written.
*$25 group rate + $3 per student Museum entrance fee is required.
Field Trip to the Illinois Holocaust Museum & Education Center
Join HERC Educators on a visit to the Illinois Holocaust Museum & Education Center in Skokie, Illinois for their docent led museum program "In Our Voices".
*A discounted $5 per student Museum entrance fee is required. Travel subsidies are available.
Pinat Hatikvah: A Corner of Hope
HERC Educators and Holocaust survivors will recount the history and stories of the Holocaust in this contemplative outdoor setting located at the Harry & Rose Samson Family Jewish Community Center in Whitefish Bay.
*Free of charge.