Beyondference (Teacher Training)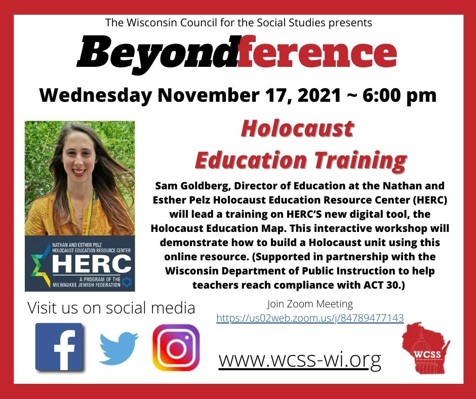 Sam Goldberg, Director of Education at the Nathan and Esther Pelz Holocaust Education Resource Center
(HERC) will lead a training on HERC's new digital tool, the Holocaust Education Map. This interactive workshop will demonstrate how to build a Holocaust unit using this online resource.
Zoom link to attend: https://us02web.zoom.us/j/84789477143
Supported in partnership with the Wisconsin Department of Public Instruction to help teachers reach compliance with Act 30.