Making the Holocaust Relevant: Challenges & Perspectives from the Midwest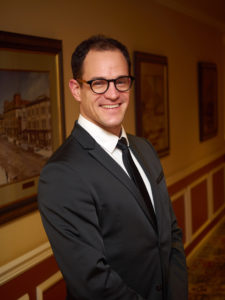 For those who teach the subject and those who deeply care about Holocaust remembrance and education, join us for a conversation about this important, fascinating, and rapidly growing field of study as well as its future and relevance to the present moment, during times of civil unrest, social tensions, and uncertainty. HERC's Director of Education Dr. Dan Haumschild will engage in a conversation with Dr. Shay Pilnik of the Emil A. and Jenny Fish Center for Holocaust & Genocide Studies at Yeshiva University. This is the first interview in the Fish Center's series Holocaust Education In Times of Uncertainty: A Series of Live Interviews with Impactful & Innovative Leaders in the Field.
This talk will take place on HERC's Facebook Page. Remember, you can still view virtual programs even if you don't subscribe to Facebook.
Co-Sponsors:
Emil A. and Jenny Fish Center for Holocaust & Genocide Studies at Yeshiva University
The Florida Holocaust Museum
Holocaust Center for Humanity
Illinois Holocaust Museum & Education Center
Museum of Jewish Heritage, A Living Memorial to the Holocaust
Nathan and Esther Pelz Holocaust Education Resource Center (HERC)