The Woman in Gold w/ Attorney E. Randol Schoenberg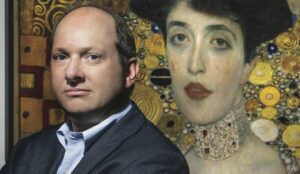 Join us as we hear from E. Randol Schoenberg, of-counsel and the co-founding partner of Burris, Schoenberg & Walden, LLP. Schoenberg litigated the Republic of Austria v. Altmann case, in which he sought return of six famous Klimt paintings to his client. After persuading the United States Supreme Court that Maria Altmann could sue Austria for return of the paintings, he agreed to arbitrate the dispute in Austria. In January 2006 the arbitration panel decided that the paintings, valued at over $325 million, should be returned to Mrs. Altmann. In 2015 this unprecedented case was retold in the feature film starring Helen Mirren and Ryan Reynolds, "Woman in Gold." Q&A will be moderated by Tanya Paul Ph.D., Milwaukee Art Museum's Isabel and Alfred Bader Curator of European Art.
This talk will take place on HERC's Facebook Page. Remember, you can still view these virtual programs  even if you don't subscribe to Facebook. Check out this step-by-step guide on how to watch with us live.
Click here to purchase the book from Boswell Book Company. Curbside pick-up or delivery available.
Co-Sponsors:
Boswell Book Company
Milwaukee Art Museum
Nathan and Esther Pelz Holocaust Education Resource Center (HERC)