CANCELLED – Life & Death in the Lodz Ghetto w/ Author Sam Kassow, Ph.D.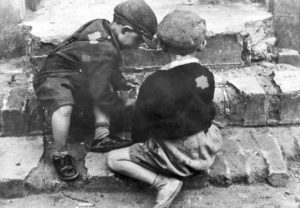 CANCELLED.
The Lodz Ghetto was the second-largest ghetto in Europe. The saga of the Lodz ghetto is inseparable from the story of Chaim Rumkowski, whom the Nazis appointed as "The Elder of the Jews" and who ruled the ghetto with an iron hand. Many Jews saw him as corrupt while others grudgingly admired him for his determination to gain time and save as many Jewish lives as possible.
Join Sam Kassow, historian and author of "Who Will Write our History? Rediscovering a Hidden Archive from the Warsaw Ghetto," for an in-depth look at the unique culture of the Lodz ghetto. Book sale and signing following lecture.
Museum Members: $6 |  Non-Members: $8
This program is held in connection with The Girl in the Diary: Searching for Rywka from the Łódź, on display at Jewish Museum Milwaukee January 24 – May 17, 2020.
Co-Sponsors:
Jewish Museum Milwaukee
Nathan and Esther Pelz Holocaust Education Resource Center (HERC)
The Sam & Helen Stahl Center for Jewish Studies at UWM
Jewish Museum Milwaukee
1360 N Prospect Ave