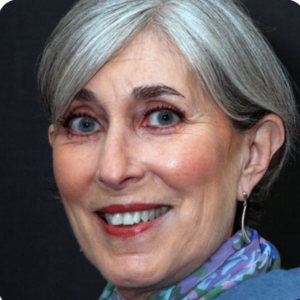 In her presentation of her mother's story, Elaine Culbertson weaves together history and memoir to illustrate the life of a Holocaust survivor before, during, and after the war. It's a fascinating look at how history affected an ordinary woman and her family.
From Poland to the United States, we follow Dora as she experiences the deprivations of war and the eventual fulfillment of marriage and children. Along the way, Dora meets another woman named Dora whose life parallels her own. In an amazing twist of fate, Elaine meets the son of the other Dora and together they piece together how these two women helped each other survive.
Elaine Culbertson is the chair of the Pennsylvania Holocaust Education Council, a statewide organization of teachers, survivors, and liberators who volunteer to keep the lessons of the Holocaust alive in schools. She is also the executive director of the American Gathering of Jewish Holocaust Survivors and Their Descendants.
Forum for Dialogue is the biggest and oldest non-governmental organization working in the realm of Polish/Jewish relations. We work in small Polish towns, which once had vibrant Jewish communities, making our goal to share our experience gained from two decades of Forum's work. This work encompasses a network of people working on commemoration, preserving and researching communities and connections of yesterday and today.
RSVP for Zoom link: MilwaukeeJewish.org/SecondGeneration
For more information contact: Allison Hayden  – allisonh@milwaukeejewish.org – 414-390-5724
Forum for Dialogue is presenting this event in partnership with Partnership2Gether, a program of the Israel Center-Milwaukee Jewish Federation, and Nathan & Esther Pelz Holocaust Education Resource Center (HERC).