Behind the Legal Battle for Holocaust Reparations & Restitution
William R. Marks, Esq., founding partner and principal of The Marks Law Firm, P.C., is a nationally recognized expert in the field of German reparations and restitution, who began specializing in Holocaust-related compensation claims against Germany twenty years ago, after his historic success in the case of American Holocaust survivor Hugo Princz.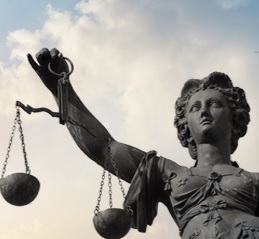 In the past two decades, Mr. Marks' firm, in cooperation with various attorneys in Germany, has led the legal and political battle to expand survivor eligibility for ghetto pensions, and has represented over 20,000 survivors worldwide in individual Wiedergutmachung and German Social Security/ghetto pension claims.  He has also been involved in the landmark Nazi-era litigation against Swiss and Austrian banks and German companies using slave labor.
Join us as Marks discusses case studies and reflects upon the profound impact of this important journey to justice.
Free & open to the public.
CLE credit applied for, courtesy of Milwaukee Jewish Federation's Cardozo Society.
Register here or to Brittany Hager McNeely at 414-963-2714 or BrittanyH@MilwaukeeJewish.org
Co-Sponsors:
Jewish Family Services
Milwaukee Jewish Federation
Ovation Jewish Home
Rubenstein Pavilion at Ovation Jewish Home
1414 N. Prospect Ave.