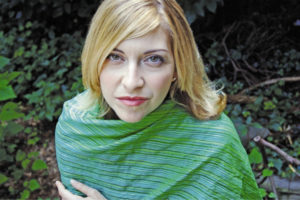 The Flight Portfolio is based on the true story of Varian Fry's extraordinary attempt to save the work, and the lives, of Jewish artists fleeing the Holocaust such as Marc Chagall, Marchel Duchamp, Max Ernst, Hannah Arendt, Franz Werfel and André Breton. Join Orringer for an in-depth look at the research that was undertaken to discover the narratives of those Fry saved, the labor he accepted to ensure their safety, as well as his complex relationships with them.
In 1940, Varian Fry–a Harvard educated American journalist–traveled to Marseille carrying three thousand dollars and a list of imperiled artists and writers he hoped to rescue within a few weeks. Instead, he ended up staying in France for thirteen months, working under the veil of a legitimate relief organization to procure false documents, amass emergency funds, and set up an underground railroad that led over the Pyrenees, into Spain, and finally to Lisbon, where the refugees embarked for safer ports.
The Flight Portfolio opens at the Chagalls' ancient stone house in Gordes, France, as the novel's hero desperately tries to persuade them of the barbarism and tragedy descending on Europe. Masterfully crafted, exquisitely written, impossible to put down, this is historical fiction of the very first order, and resounding confirmation of Orringer's gifts as a novelist.
This lecture will be immediately followed by a book sale and signing. Pre-order The Flight Portfolio and/or The Invisible Bridge at the link below to get your copy now! Books can be shipped (at the cost of the purchaser or picked up at Jewish Museum Milwaukee).
Offered in connection with Chagall's Le Cirque, an exhibit on display at the Jewish Museum Milwaukee, June 14 – September 8, 2019.
Jewish Museum Milwaukee Members $3 | Non-Members $5
Purchase The Flight Portfolio
Member Price $26.00 | Retail $28.95
Purchase The Invisible Bridge
Member Price $15.25 | Retail $16.95
Co-Sponsor:
Jewish Museum Milwaukee