The Good Name of Poland: The Polish 'Holocaust Speech' Law & Its Historical & Contemporary Meaning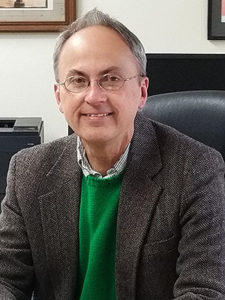 Why did Poland recently pass legislation imposing legal penalties for charging the Polish nation with complicity in the Holocaust, and why did this action provoke a storm of protest and debate inside the country, and in the outside world? The headlines, soundbites, and acrimonious disputes obscured the complex and emotive historical background, and current Polish political controversies that prompted the country to pass the "Holocaust Speech" act. A UWM historian will sift through the issues, past and present, explain what the law says, and does not say, and offer thoughts on its implications for research and discussion of some of the most important and agonizing topics of 20th century history.
Neal Pease is professor of History at the University of Wisconsin-Milwaukee, specializing in modern Polish and central European history. He is editor in chief of The Polish Review, and a member of the UWM Polish Studies and Jewish Studies committees.
For more information contact Judy O'Hara at 414-963-2710 or JudyO@MilwaukeeJewish.org.
Free and open to the public.
Co-Sponsors:
Coalition for Jewish Learning of the Milwaukee Jewish Federation
Jewish Community Relations Council of the Milwaukee Jewish Federation
Sam & Helen Stahl Center for Jewish Studies
UWM Curtin Hall 175
3243 N Downer Ave.