From the Chair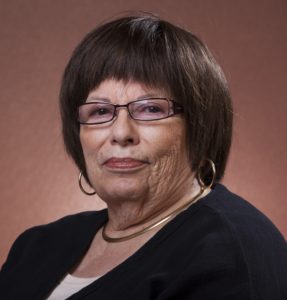 In my new position as the Chair of the Nathan and Esther Pelz Holocaust Education Resource Center (HERC)'s Board of Directors, I have been very lucky to have served under our past Chairs – Bill Appel, Harry Pelz, Betty Chrustowski, & most recently, Bev Greenberg – all who had great vision and led HERC in its growth.
When I first joined HERC, now twelve years ago, I was a member of the Community Program Committee. I was then asked to Chair the Speakers Bureau of Holocaust survivors. Not only did I meet and work with our wonderful speakers, but I myself became one. Five years ago I was asked to become a member of HERC's Board. Our Board is composed of volunteers who serve in many different roles. Together with HERC's Executive Director Dr. Shay Pilnik and Director of Education & Engagement Brittany Hager McNeely, the Board works to strengthen the visibility and increase the productivity of HERC throughout the state of Wisconsin and beyond.
HERC's mission states that it is only through learning about the dangerous and destructive course taken by the Nazis – of hatred, bigotry, and racism – that we can inspire our future generations to sustain a peaceful and just society for all. Our team of Educators who travel throughout the state bring this message to both students and teachers.
Elie Wiesel, of blessed memory, devoted his life to fulfilling the promise of NEVER AGAIN. HERC must continue, through education and awareness, to help keep this promise.
We are all aware of the increase in racist acts and the rise of antisemitism making it even more important to support the vital work of the Nathan and Esther Pelz Holocaust Education Resource Center. Become a volunteer, bring your friends to the remarkable programs which we offer, and donate. Help us to build a better world.
– Arleen Peltz, HERC Chair
Repairing the Glass: A Kristallnacht Program for Milwaukee's Jewish Students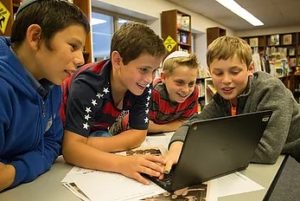 (Article originally published on GoJewishMKE.com an initiative of the Milwaukee Jewish Federation aimed at increasing awareness and participation in Jewish education.)
For students of all backgrounds and ages, the Holocaust is understandably a difficult subject to study and make sense of. Even the most renowned academics are beside themselves when faced with the question of "why" the Holocaust happened. One of the roles of the Nathan and Esther Pelz Holocaust Education Resource Center (HERC), a program of the Milwaukee Jewish Federation, is to provide meaningful and thoughtful opportunities for middle and high school students to engage in discussions about the Holocaust, its origins, and the profound impact that hatred can have upon humanity.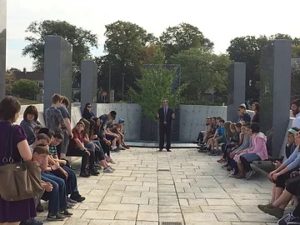 One such program, now in its second year, is a partnership between HERC and the Coalition for Jewish Learning called "Repairing the Glass." This innovative multi-part program places the middle school students of Bader Hillel Academy and the Milwaukee Jewish Day School working together in exploring Jewish life in Europe before, during, and after Kristallnacht.
On September 13th the students worked in groups where they looked at photographs that captured moments of everyday life of European Jews before the Holocaust and discussed what they saw in the photo and their reactions to it. On September 26th the students came together once again, this time at the Harry & Rose Samson Family JCC, where they spoke via Skype with Rabbi Andrew Steiman from a congregation in Frankfurt, Germany who discussed the presence of Jewish life in his community today. They then heard from local Speakers Bureau member Steve Baruch, who told of his parents' and grandparents' experiences during the Holocaust.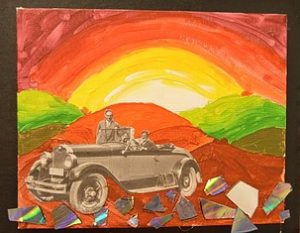 The program concluded with the middle school students of MJDS and Bader Hillel Academy walking outside to HERC's outdoor educational space Pinat Hatikvah: A Corner of Hope where they learned about the families who survived the Holocaust and went on to create new lives in Milwaukee. The site emphasizes the strengths of humanity-the will to survive, the ability to help fellow human beings in the face of adversity, and the capacity for compassion and understanding in order to educate future generations.
Over the course of this multi-part exploration of Kristallnacht, the students at both Bader Hillel Academy and MJDS have been working hard on art projects that capture the students' reflections on this important moment in Jewish history.
The artwork will be displayed at our community's annual commemoration of Kristallnacht which will be held on Sunday, November 5th at 2 pm in the Rubenstein Pavilion of the Ovation Jewish Home. Please plan to attend.
– Brittany Hager McNeely, HERC Director of Education & Engagement
Letter from HERC's Immediate Past Chair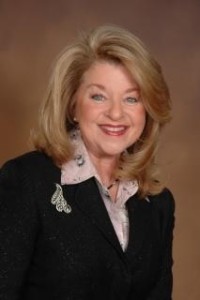 It is with enormous pride and gratitude that I write to share with you HERC's successes over the past three years. First and foremost, HERC reminds us all of the significance of human dignity and the need to show respect for ALL individuals everywhere in the world. The memories of those lost in the Holocaust will forever live in the minds and hearts of thousands touched each year through the lessons we teach. The Speakers Bureau and now the Second Generation Speakers Bureau, enlighten and mesmerize people of all faiths and from diverse backgrounds throughout our state and beyond its borders.
Today, more than ever before in recent history, HERC's mission must be supported so that all people understand that Holocaust education and social justice education is needed more than ever in our schools.
– We engaged a total of 20,332 students and adults – a 36% increase in our outreach since 2013 – of whom 8,892 were reached by our Speakers Bureau. With the sad passing of some of our long-time survivor speakers, we were fortunate to recruit 5 new speakers, members of our Children of Survivors (the 2G) group. Thanks to the boundless dedication of these individuals –Nancy Kennedy Barnett, Jeffrey Gingold, Alex Kor, Steve Baruch, and Judy Ormond and those who are now following in their lead – we are happy to carry the torch of Holocaust memory through personal, intimate stories of our survivor families.  Hats off to HERC Chair Arleen Peltz and Board member Gitta Chaet for leading these efforts.
– In just two years we have seen a 180% increase in the number of Educator Programs taught by HERC in Wisconsin public and parochial schools. We especially thank our volunteers Sandy Brusin, Chris Cowles, and Marsha Sehler for helping educate our world.
– We brought Linda Hooper, the legendary principal from the Whitwell, TN school which launched the Paperclips project, as a part of our series with Congregation Shalom. Linda's community talk was followed by a screening of the film and a talk-back with this amazing educator in front of 500 Milwaukee area students from 7 different schools. To see how students were engaged in the programs, and how a group of 13 year olds gave Linda a standing ovation, was an unforgettable sight. A special thanks to Board member Kari Altman for her and her team of dedicated volunteers who made this program a life-changing experience.
– We offered Milwaukee area teachers two training workshops – on Nazi propaganda in November, in partnership with Milwaukee Public Schools and Cardinal Stritch University, and on the Holocaust in the Soviet Union in March, a partnership with the Jewish Museum Milwaukee. These workshops – featuring local and national experts in the fields of history, political science, sociology, and education – allowed us to reach out to 50 new middle and high school teachers, who have now experienced HERC's capacity to support Holocaust education and broaden their horizons on cutting-edge topics and methods pertaining to the field.
– We launched a new Holocaust education and tolerance program at Milwaukee Public Schools called RID: Respecting Individual Differences, helping to rid our community of intolerance and hatred. The program was successfully piloted this year at two schools, U.S. Grant and Humboldt Park Elementary where our volunteer Educators worked with over 100 middle school students.
– During the spring, we offered our community members, not only in Milwaukee, but across the state of Wisconsin a number of superb educational programs, including the play The Mitzvah Project by Roger Grunwald that toured northeastern Wisconsin in March, engaging 1,000 people with the story of German citizens of Jewish descent; the revered Father Patrick Desbois, whose exhibit The Holocaust by Bullets was introduced by HERC Educators to 1,000 Milwaukee area high school students;  and lastly, the educational series Surviving Terezin, a partnership that HERC spearheaded with the Jewish Museum Milwaukee, the Harry & Rose Samson Family Jewish Community Center and Congregation Beth Israel Ner Tamid.
HERC is partnering with local organizations to expand its scope and make greater impacts. More people than ever before are attending HERC events. We are so pleased with the growing number of supporters of HERC and its mission both in Milwaukee and across the state. HERC promises to meet today's challenges and teach both young people and adults a more tolerant, dignified and understanding world.
– Bev Greenberg, Immediate Past HERC Chair
The Book Smugglers: Partisans, Poets, & the Race to Save Jewish Treasures from the Nazis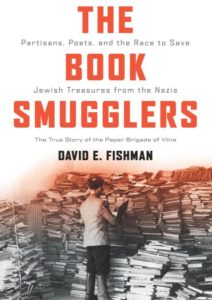 On December 7th at 7:00 p.m., the Nathan and Esther Pelz Holocaust Education Resource Center will be hosting an evening with Dr. David Fishman, author of The Book Smugglers, at the Harry & Rose Samson Family Jewish Community Center.
Dr. Fishman is one of the world's foremost scholars on the Vilna ghetto and a renowned historian. He currently holds a professorship in Jewish History at the Jewish Theological Seminary in New York City and serves as the director of Project Judaica. His impressive resume is highlighted by the authorship of three books, all pertaining to Jewish history.
His most recent publication, The Book Smugglers (ForeEdge, 2017), will be the topic of conversation on the night of December 7th. The Book Smugglers documents the heroic efforts of Jews within the Vilna ghetto who rescued thousands of rare books and manuscripts from destruction by both the Nazis and their liberators, the USSR. Poets and scholars of Vilna ghetto were compelled to become smugglers and partisans in order to preserve these treasures of Jewish literature. The cultural significance of these great works is only matched by the Herculean efforts to save them from the pyres.
Through extensive archival research that included a broad catalogue of Jewish, German, and Russian diaries, letters, and memoirs, David Fishman has constructed a picture of the past that is deserving of our admiration. On December 7th, we will celebrate both the actions of these historical heroes and Dr. Fishman's ability to recount them in clear and inspiring prose. Join the HERC at the Jewish Community Center for this special opportunity to hear these stories of resistance from the scholar who was bold enough to piece them together.
– Dr. Dan Haumschild, HERC Education Fellow with Cardinal Stritch University
Bearing Witness: A Young Leadership Encounter with Holocaust Survivors
On Sunday, October 8th, HERC and the Young Leadership Division of the Milwaukee Jewish Federation hosted a program entitled "Bearing Witness: A Young Leadership Encounter with Holocaust Survivors" at Congregation Sinai.
It was a beautiful fall morning when we all gathered in the Sukkah of Congregation Sinai's backyard. There were approximately thirty-five attendees, young members of our community, who came to hear four members of the HERC Speakers Bureau – Susie Fono, Howard Melton, Al Beder, & Lee Marnett – tell their stories of survival from the Holocaust in an intimate and informal setting.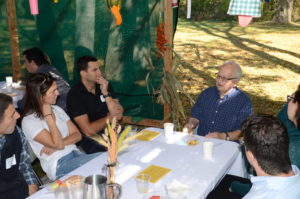 Gathered around the four tables in the sukkah, one survivor per table surrounded by six or so captivated listeners, the survivors shared with us their remarkable stories. They discussed what life was like before the War, the details of their courageous survival, the family and friends who were murdered in the Holocaust, and how they emigrated to the United States and begun new lives after the war.
This program was nothing short of extraordinary. For a number of the attendees, this was the first time they had sat and listened to a Holocaust survivor tell his or her story in such an intimate setting. For others, it was an opportunity to create a personal bond with a member of Milwaukee's survivor community.
We are grateful to Susie Fono, Howard Melton, Al Beder, and Lee Marnett for sharing their stories of survival not only with us on that Sunday morning, but also for sharing their stories with the thousands of individuals across the state who they speak to throughout the year. It is through their stories that HERC is able to teach about the Holocaust, promoting awareness of the evils of hatred and prejudice and to inspire ethical behavior.
– Joe & Miriam Peltz, HERC Board members
Confronting the Ghosts of Nazism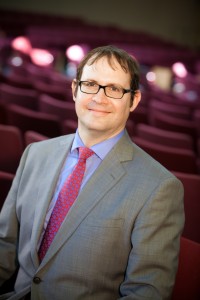 The beginning of the Jewish New Year is a good time to consider our accomplishments and challenges, to take note of the work we have done and the work that is yet to be done in our continuous effort to build a better, more tolerant community and world. Our mission statement, to build a world predicated on the values of tolerance and diversity, dignity and respect to all human beings, remains relevant and far-reaching. For the generation of Holocaust survivors who arrived dazed, starved, and fatigued from concentration and labor camps, ghettos, forests, and hiding spaces; for those who came out alive from the Nazi hell – it is hard to believe that the ghosts of Nazism can still return to haunt us.
How is it possible, Holocaust survivors often ask me these days, that over seventy years after the liberation of Auschwitz we could witness the specter of American-born Nazi sympathizers? How is it possible that in our own country, young men and women raise the Nazi banners of hate and racism, chanting "Blood and Soil," the Nazi motto of racial purity that did not only lead to the killing of six million Jews and five million others, but also wrought havoc on an entire continent, leaving in its wake only death, misery, and destruction?
The protests and violence unleashed in Charlottesville sent us all a frightening reminder that humankind is a stubborn species, reluctant to learn the most obvious lesson: that a society unwilling to include and be respectful of the other, a society drained of compassion and care, of masters and slaves, governed by inequality, intolerance and inhumanity – stands little chance of survival. In view of the challenges that we face, we must not forget that, here in our community, in Milwaukee and across the state of Wisconsin, we do make an impact. HERC touches thousands of people every year with survivor testimonies, Holocaust educator lessons (provided by the HERC staff and trained volunteers), teacher training workshops, films, lectures, Holocaust materials trunks for the classroom, and more. Many of the young men and women who are touched by our survivors and their children, our educators and volunteers, find their encounter with HERC transformative. They find it difficult to listen to stories of oppression and terror, but they also find it equally uplifting to meet face-to-face those who survived and to learn about those who rescued, the upstanders who chose to be human in the most inhumane conditions.
I wanted to thank our wonderful and dedicated leaders, our volunteers and supporters and all of you for being a part of this incredible effort. The beauty of the work we do lies, not only in our cause, but more than anything, in your passion, energy, and boundless generosity. Without all of you, our organization could not have grown by leaps and bounds in the past years. And perhaps this growth is the best indication that in a world rife with antisemitism, violence, and racism, something can still be done. It begins here, in Milwaukee and throughout our state, as we teach lessons learned from the Holocaust, one school, one class, at a time…
– Dr. Shay Pilnik, HERC Executive Director