Wisconsin's Resource for Holocaust Education
Committed to a more inclusive future, HERC offers online resources, programs, lesson plans, and workshops to foster an understanding of the Holocaust's human toll and create a more compassionate society.
Educator Resources
HERC provides an interactive approach for learners of all ages, serving as the statewide resource for education about the Holocaust and other genocides, which is now required in lessons for grades 5-12 by WI Act 30.
HERC offers free Holocaust lesson plans via TeachHolocaust.org that are searchable by grade level, subject area, academic standards, lesson length and more. Curated from leading resources, these lessons help educators make a complex subject easy to understand and create learning experiences that transcend the classroom.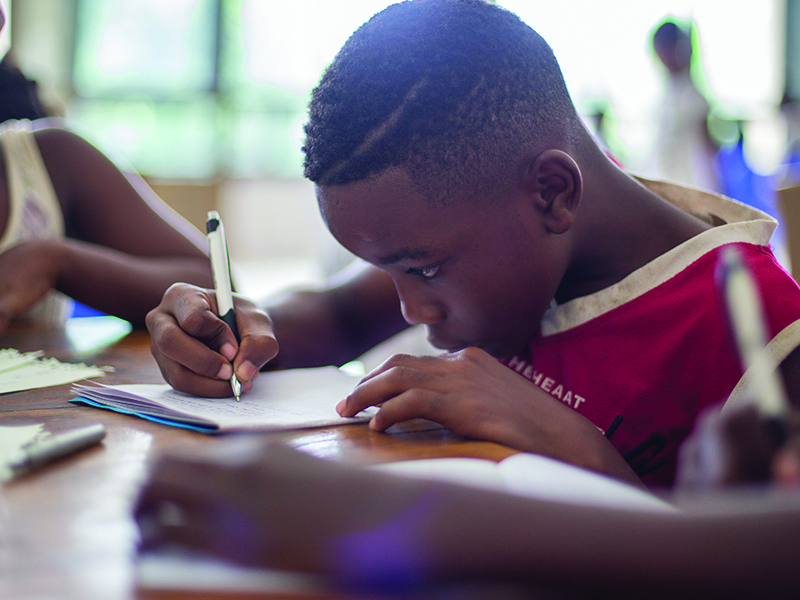 Donate to Support Holocaust Education
It is only through learning about the dangerous and destructive course taken by the Nazis – of hatred, bigotry, and racism – that we can inspire our future generations to sustain a peaceful and just society for all. To support HERC's continuing efforts, please consider making a donation.
---
Learn About "The U.S. and the Holocaust:" Related Lesson Plans
Lesson Plan 1

Lesson Plan 2

Lesson Plan 3
American Obstruction
Why did the US fail to act after there was confirmation of mass murder against European Jews? Guide students through the disappointing history of the US State department's obstruction of the truth of the Holocaust.
30-60 Minutes; Grades 9-12
An American in 1938
Contextualize the experience of Americans in the late 1930s by highlighting the social and economic facts of the day and examining news artifacts from the era.
30-60 Minutes; Grades 9-12
How Public Opinion is Built
Examine opinion polls throughout the era of war and investigate key figures in American politics who helped shape the landscape of public opinion and action in this time period.
30-60 Minutes; Grades 9-12
Additional Free Resources
Prepare to teach difficult topics with professional development and training for using materials in the classrooms. A grant from the Claims Conference provides workshops at low cost to schools.
Invite a professional Holocaust educator to guide online discussions, exercises and address challenging topics.
Volunteer Speakers Bureau
Host a Holocaust survivor to tell their story of survival during the Holocaust and provide students of all ages with a learning experience that transcends the classroom.
Educational visits to regional museums and historical sites and custom-tailored activities extend student learning on the Holocaust
Browse more than 1,500 books on issues related to the Holocaust, antisemitism and diversity, including works of fiction, scholarly titles, films and books for young readers, all free to the public.
One-on-One Consultation & Coaching
Consultation and coaching for educators on Holocaust-related lesson plans. Contact us to schedule your consultation.
PBS Documentary: "The U.S. and the Holocaust"
Americans consider themselves a "nation of immigrants," but as the catastrophe of the Holocaust unfolded in Europe, the United States proved unwilling to open its doors to more than a fraction of the hundreds of thousands of desperate people seeking refuge.
HERC was the leading sponsor for Milwaukee PBS airing of "The U.S. and the Holocaust."
The three-part, six-hour PBS documentary – "The U.S. and the Holocaust" – examines how and why the country failed to act as the catastrophe of the Holocaust unfolded. The series dispels common myths and tackles tough questions about America's role in the Holocaust, addressing the human consequences and lasting impact of racism, public indifference, bureaucratic red tape and restrictive quota laws as well as their impact on today's policies related to immigration and refugees.
• Stream Online: PBS.org and the PBS Video app
Join our email list to stay updated on HERC's new educational resources and programming!