Holocaust Stories: In their Honor
Join us as we listen to the survival stories of members of the Nathan and Esther Pelz Holocaust Education Resource Center's Speakers Bureau. This program allows community members, both teenagers and adults, an opportunity to listen to the testimonies of our local Holocaust survivors while there is still time to do so, and to recognize these unique individuals for their heroic survival of the Nazi hell and their creation of a new life on American soil.  View PDF flyer here.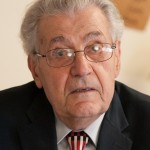 Sunday, March 19, 2017: Howard Melton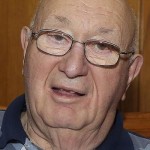 Sunday, May 21, 2017: Phil Freund
View the Holocaust Stories: In their Honor video archive.